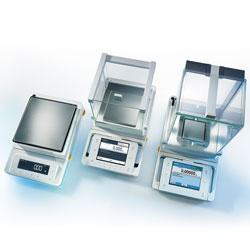 In all businesses and organizations accuracy is most important. In order to maintain an acceptable level of accuracy, weighing and measuring equipment must be serviced and calibrated regularly by technicians that have the proper equipment and training. To achieve this type of quality, many companies have chose Scale-Tech to maintain their weighing equipment. Honest, reliable service has made Scale-Tech, ltd a superior calibration company in the area.

We repair all makes and models
Vehicle Scales
Floor Scales
Hopper / Tank Scales
Forklift Scales
Crane and Overhead Weighing Scales
Bench Scales
High Precision Balances
Top Loader Balances
Analytical Balances
Counting Scales
We offer Traceable calibration results
Free Estimates
On-time Certifications
Flexible Scheduling
Statistical Analysis
Calibration Trending Data
A2LA ISO/IEC 17025:2017 Calibrations
Uncertainty Reporting
Standard Deviation Reporting
Rental Scales Available From 0.01g to 10000 pounds
Inventory
Parts Counting
Crane / Hanging Scales
Standard 5' x 5' 10000 lbs. Platforms
We stock a variety of parts on our trucks. Most parts are ordered at your request and can be expedited to meet your needs.
Load Cells
Junction Boxes
Load Feet
Cabling
Indicators
All Makes and Models
Scale-Tech provides, designs and fabricates scales, stands, bump guards, conveyor lines, tanks, vibratory systems. No need to call separate contractors, our industry wide reputation speaks for itself.
Scale-Tech programs weighing systems for inventory, filling, waste management, truck scale software, and part counting software. Controllers are fully programmable and can be connected to your company's network. We can also utilize Allen Bradley, ModBus, TTL Logic (opto 22), DeviceNet, Profibus DB, Ethernet Networks, and serial interfacing. New ActiveX Controls allows for real time data without expensive software upgrades or PLC logic. Interface easily to Microsoft based programs such as Access and Excel.